Growbot is Growing
Nov 03, 2016
Hello GrowBotters,
Hoping all is well and that you are enjoying the gorgeous Fall weather.
Even though I have spoken to many of you personally, I wanted to send out a general update about the evolution of GrowBot.
Here are some highlights over the last year formatted in a hurdle/resolution fashion. 
Hurdle #1: The first Growbots had problems with wiring and moisture.
Resolution: We experimented with several different wiring and waterproofing methods till we found reliable ways to connect the various electronic modules that make up the GrowBot brain and waterproof them.
Hurdle #2: Unfortunately even after resolving all the problems with the moisture and wiring we had problems with the core components.
Resolution: We designed a new single board GrowBot brain stem to remove the need for wiring between components and replaced all the electromechanical components with solid state components. About two weeks ago we completed the purchasing of the new parts to build 5 test machines. The manufacturers are now building those new parts. Once we have all the parts we will test the new GrowBots for 2 months to insure everything is working as expected. My guess is that a few things will still need to be resolved but only minor adjustments between now and full production.
Hurdle #3: High cost of custom fabrication of prototypes, especially in small quantities.
Resolution: The custom fabricated 'prototype parts' are very expensive. Fortunately our manufacturers are amenable to doing a small run of 100 GrowBots. Prices get better as we order 1,000, 10,000 etc.
The biggest highlight this year was this ...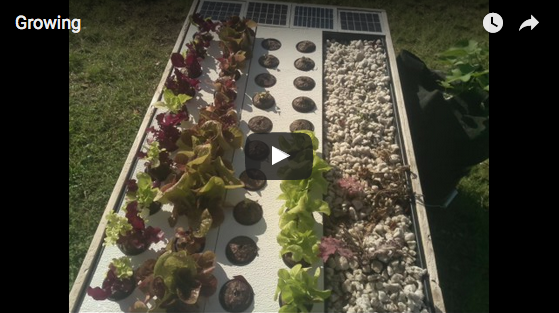 After the two month trial we will be launching a crowdfunding campaign to raise awareness and financial support.

Please stay tuned.


James
mygrowbot.com



1 of 1